Healthy Eating
We have been reading nutritional values on food packets and working out whether it is healthy or not.
Health and Movement
In Year 3 and 4, we have been focusing on health and movement in Science. We looked at the importance of having a balanced diet as well the different food groups, developing our understanding of why each food group is important for our body to stay healthy. In this lesson, we helped Miss Jago sort her shopping in to Carbohydrates, Proteins, Fats and Oils, Fruit and Vegetables and Milk and Dairy. We were really successful and can know sort food correctly in to the 5 different categories.
Digestion
The children completed a practical digestion activity linked to their Literacy topic.
They used different foods and juices to find out what happens as the food moves though our bodies.
Habitats
Mr Davies came into Year 3 and 4 with his corn snake.  He spoke to the children about where the snake lives and what it eats.  The children were allowed to ask questions and look closely at the snake.
Bubbles
Year 3 and 4 have had great fun testing bubble solutions. They used the same wands and different types of solutions.  They also tried to make the biggest bubble.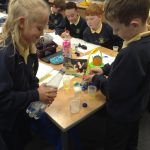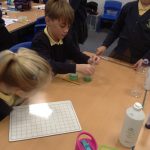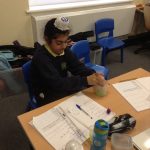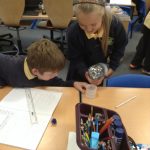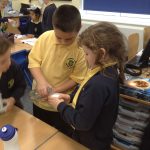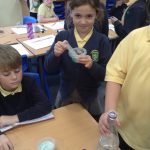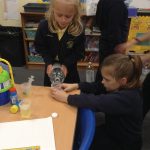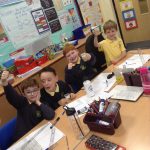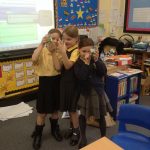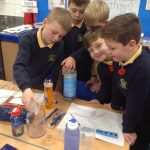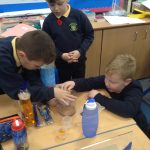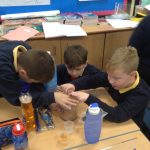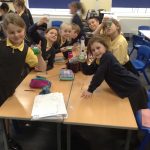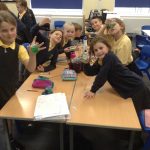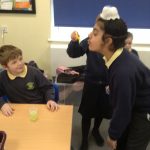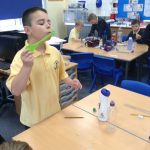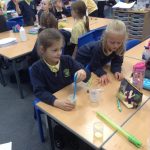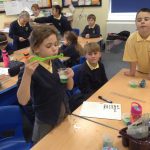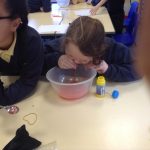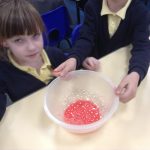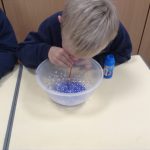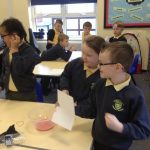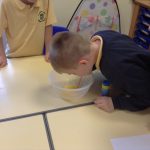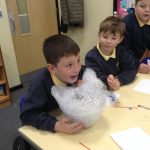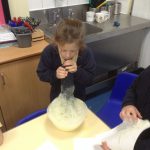 Astronauts for the day!
Year 3 and 4 visited the Centre for Life in Newcastle, and had a fun filled day exploring, investigating and experimenting. All three classes explored the curiosity and brain zone before visiting the planetarium for a truly amazing star gazing experiencing.
Each class had their turn visiting the science lab to take part in a Destination Space workshop where the children were recruited as the next generation of space explorers. Children underwent tasks that crew members would be expected to do such as operating a robotic arm, and investigating maximum absorbency garments for use on a spacewalk. The day came to a close with a visit to the Science Theatre Show to watch the 'Secret life of gases' demonstration.
 Plenty of sleepy children on the bus journey home!