International School Award
We would like to share the good news that after a great deal of effort and hard work by staff and pupils alike, we have been accredited with our International School Award.
The International School Award recognises the school's contribution to developing a curriculum that explores the global nature of the world we live in.
The children have really enjoyed the international focus. Staff have worked hard and have provided a broad range of activities and experiences and Mrs Simpson, our MFL and International School Co-ordinator has led our school from strength to strength.
What is the International School Award?
This globally recognised accreditation helps schools enrich learning and improve teaching by guiding their international learning activities, from introducing international education into the curriculum to embedding it within a school€™s culture.
The International School Award will spotlight and celebrate how our school:
works with international partners
promotes positive, global attitudes
works towards government or curricular objectives
encourages an appreciation of diversity, other countries and cultures
A curriculum embedded with this international dimension gives young people a window into different cultures and countries, helping them develop as responsible global citizens and preparing them for life and work in a global society.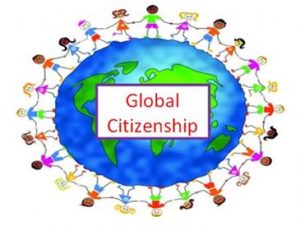 Here are the assessor's comments on our application
" Hedworth Lane Primary School deserves accreditation for the British Council International School Award. You provide pupils with simple but stimulating learning experiences which raise their awareness and reinforce their interest, mainly through collaborative work, where they are able to exchange information through various media."
Look out for this badge. We will be wearing it with pride.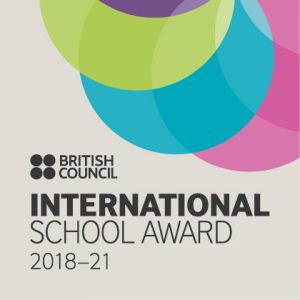 Have a look at our website to find out what we have been doing over the year. There are lots of photos there too. Perhaps your child is there? Come out of this page, 'hover' over the International School tab rather than clicking on it and you will see all of the additional pages you can explore by a simple click.