At Hedworth Lane Primary School we know our children well. Our teachers tailor their teaching to meet each child€™s individual needs. Our aim is to make learning fun and enjoyable. We provide a creative curriculum which feeds the imagination and helps children achieve the very best they can by placing them at the centre of their own learning journey.
An Enriched Curriculum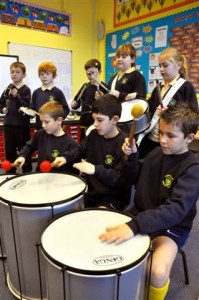 Where we can, we make curriculum links between subject areas, bringing a cohesive approach which is relevant and makes sense to young children. We run flexible timetables to enable children to become immersed in their learning rather than changing between different subjects, whilst still retaining a core emphasis on the key skills of literacy and numeracy. Children make sense of their learning through practical experience and visits outside of school, or workshops within school strengthen this.
We enhance teaching experiences through providing resources, enrichment activities and supplementing our varied curriculum with performing arts and sporting activities. Creativity is at the heart of our curriculum and our teaching. We enjoy working with visitors and experts to inspire us and help us to be even more creative! See KS1 Dance Festival performance at the Customs House here.
We have recently achieved Artsmark for the standards in our Art and Design curriculum. Our
Art curriculum incorporates the Arts Award programme which aims to inspires young people to grow their arts and leadership talents. The programme is creative, valuable and accessible to the pupils in Key Stage 2. Children with a particular talent in Art and Design are encouraged to join our after school Arts Award Bronze group. The work of our pupils is often showcased in gallery events whereby parents and the community are invited into school to view the exhibitions. See KS2 Dance Festival performance at the Customs House here.
We enrich our curriculum with many events and opportunities. Our school Choir comprise of children from Year 4 to Year 6 and is often 60+ strong! All you need is to enjoy singing and the commitment to support the Choir at many events throughout the school year and you're in! The school Choir regularly sing at the Sage, Gateshead, Durham Cathedral and at local events in our community. Here the whole school are taking part in the Sign to Sing event.
We involve our parents and external partners in our enriched curriculum offer. Sunderland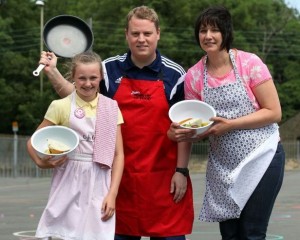 Football Club community team work with pupils and parents on the Jamie Oliver Ministry of Food healthy cooking programme. This programme shows children that healthy eating can be fun, delicious and cost effective. It compliments the Change 4 Life activity and fitness programme, which also encourages healthy lifestyle choices and our  involvement with SUSTRANS the sustainable transport initiative, whereby we encourage cycling and scooting to school. All of this has enabled us to achieve the Healthy School Award.
As children move through the school the emphasis remains on high quality learning through literacy and numeracy. Teachers use the programmes of study from the National Curriculum to ensure that children learn key strategies and elements of these core subjects whilst having opportunities to practise, rehearse and improve on their understanding.
An Extended Curriculum
At Hedworth Lane we know that learning goes on beyond the school day. We pride ourselves on a broad and diverse extended curriculum. Our activities include: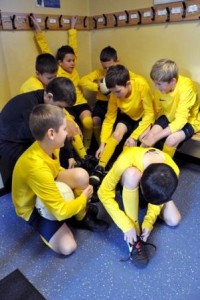 The performing arts, fine arts, music and film. Sports including netball, football, rugby, multi sports and martial arts. Extended Core Curriculum including reading and phonics, homework support, maths support, Modern Foreign Languages and ICT.
During your child€™s time at Hedworth Lane School there will be something in which they can excel; whether it is reading, writing, maths, knitting & sewing, achieving a black belt in karate or gaining an Asset Languages qualification in a language other than English; we have it all!
To find out more please contact our school office and speak with the office staff or the Extended Schools Co-ordinator. Sometimes these opportunities do however entail a cost which we work hard to ensure is kept to a minimum.
You will find our current offer here.
Access from Home and Homework
Our children can log onto our school portal at home. Log-on codes are provided for each child and are password protected. Pupils can find courses relating to their programmes of study at school. All pupils can access Times-Table Rockstars. Year 6 pupils have log-in access to Arithmetic Bootcamp which supports mathematical calculation skills and ReadTheory which supports comprehension skills.
Dare you take the Rockstar Challenge!
Further information
If you would like to find out more about our school curriculum please contact the Head Teacher. Contact details available on the Home Page.