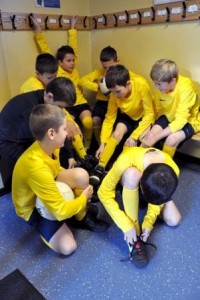 In April 2013, the Government announced new funding of £150 million for PE and sport. This funding should be used to improve the quality and breadth of PE and sport provision. Funding has been allocated to all maintained and state-funded schools with primary pupils from September 2013.
Schools are free to determine how best to use this funding to improve the quality and breadth of PE and sport provision, including increasing participation in PE and sport so that all pupils develop healthy lifestyles and reach the performance levels they are capable of.
From 1 September 2013, inspectors will assess and report on how effectively this new funding is being used to improve PE and sport provision.
To find out more about our current PE & Sport Premium Plan and the impact on the previous year please see below
Our Key Stage 2 pupils enjoy swimming as part of their National Curriculum entitlement. Children between Years 3 and 6 will swim for 1 full term every year. By the time pupils are in Year 6 cohort we aim for every child to meet the national curriculum requirement to swim competently, confidently and proficiently over a distance of at least 25 metres, use a range of strokes effectively and perform safe self-rescue in different water-based situations.
In addition to the timetabled 2x weekly swimming sessions we contract our local Secondary school to provide additional swimming sessions. We target those children across KS2 who are reluctant and hesitant swimmers or children who are unlikely to achieve their 25m target be the time they leave in their final Y6 year.
To see the impact of the swimming programme at our school please see below.