Gold Award for Hedworth Lane!
Well done to the staff, children and all of our sports coaches at Hedworth Lane for working really hard to gain Gold School Games Award for 2018-19.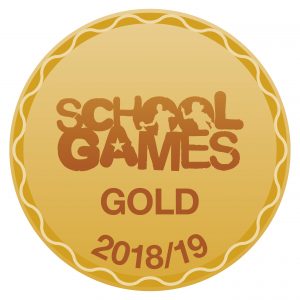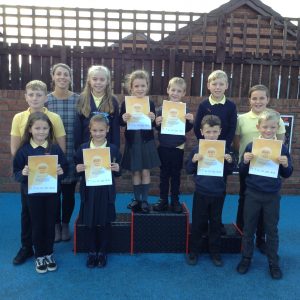 Meet Our New Sports Council
This year, we have decided to nominate a small team of children who will represent Sports and PE in our school.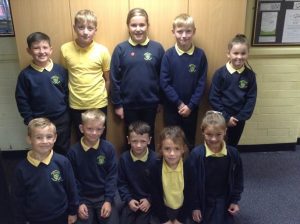 Have a look at the power-point to see what the roles and responsibilities of this new council are: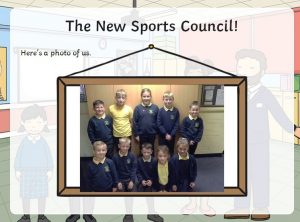 To see our School Sports Council power Point please click here.
First Fixtures of the season for the Year 5/6 Football Team
Thursday 26th September   Hedworth Lane Vs West Boldon Primary… The Local Derby!
Written by team member Harvey Duncan (Year 6)
The first match we played was against West Boldon; we got kick off
and Lewis passed the ball straight to Harry.Then Harry
smashed it down the pitch for Jude to take a touch and
give it to me – Harvey. I took two of them on and I got past them
and gave the ball to Lewis. He shot it and the keeper just
got his fingers to the ball.
It was keeper kick for West Boldon , the ball went straight to Jude and he struck the ball. The keeper just saved it -a corner.
Lewis whipped it into the box and Jude got a header and he scored. 1-0 Hedworth Lane!
We were confident now so Jude took kick off and before I knew we were in the box and
Jude passed it to Lewis he just put it wide. I told him he'd been unlucky and patted his back.
The keeper hit the ball down the field. Harry took a touch, passed it to Josh, then
Josh played the ball through to Neve, then Neve passed it to Jude. 'He shoots and he
scores!' We celebrated in happiness.
In the next half, we managed to score another 2 brilliant goals (both scored by Lucas Nixon) bringing the final score to 4-0 to Hedworth Lane.
Hedworth Lane v Cleadon –final score 2-0
A great result – well done boys!
Beacon of Light – Wednesday 2nd October
The school football team played 4 matches against schools from around the Sunderland area. We demolished 3 of the teams 2-0, 4-0 and 3-1 drawing the other match 1-1. We finished  top of the group. We all had a great morning. The highlight of the day was a free kick into the top corner from Jude.
Top Talent Spotted
Whilst at The Beacon of Light – two of our players were scouted by Sunderland's Academy of Light! Well done Alfie and Lewis-good luck at the training sessions.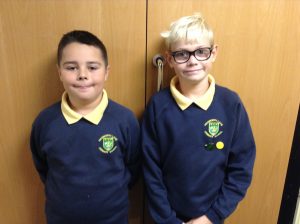 They join our already incredibly successful football team members who already play for the Foundation- Neve, Jude and Lucas.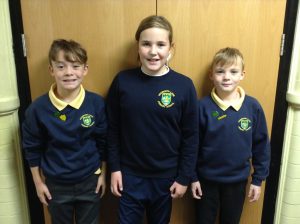 Second fixtures– 3rd October
Our next 2 league matches were against Hedworthfield and West Boldon. We beat Hedworthfield 1-0. The game was littered with chances for us however we failed to them until the final 2 minutes of the game following a top corner banger from Jude.
Our disappointment was felt with a 0-0 against West Boldon. Again, we had many opportunities to score but weren't able to capitalise and their keeper pulled out some fine saves.
We are still top of the group by 1 point and are going to focus for our next game against Cleadon in the league decider.
South Tyneside Girls Football CVL
Thursday 3rd October
Hedworth Lane 1  Biddick Hall Jnrs 0
Hedworth Lane 4  St Matthew's B 0
Hedworth Lane 3  St Aloysius 1
Hedworth Lane 1  Mortimer A 0
Hedworth Lane Girls team got off to a fantastic start to their league with four wins out of four games.
Neve Dean (captain) and Olivia Johnson played fantastically upfront scoring 8 goals between them.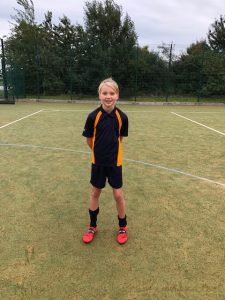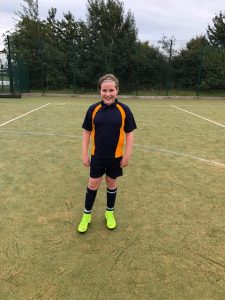 Skikia Spence and Imogen Fowler were great in goal, Shikia saving a fantastic strike in the first game. Miah and AnRan played brilliantly in mid-field with Isla and Madeleine defending and clearing the ball expertly in all games.
The girls thought today we might name our team 'The Hedworth Lane Lepoards' ROAR!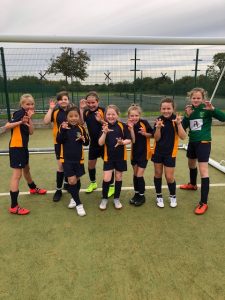 Well done girls!
Year 4 Football Festival
On Wednesday 9th October, Y4 travelled to Boldon School to participate in a Y4 football festival. The children were split in to 3 teams, organised into groups and played 3 matches against other local schools such as East and West Boldon. Hedworth Lane A were our most successful team, coming second in their group but were just pipped at the post by West Boldon. All of the teams played their best with lots of enthusiasm and determination. It was a fantastic afternoon!
Year 5/6 Football Team – October 10th
Hedworth Lane Football Team brought back the league title following 2 convincing wins on the final day of the season. In the top of the table clash with Cleadon, goals by the Nixon twins meant the silverware was safe by the time the team played Hedworthfield, winning the final match 2-1. Celebrations were loud, fun and fully justified. Well Done lads and lasses!
ALDI Sports Kit for Schools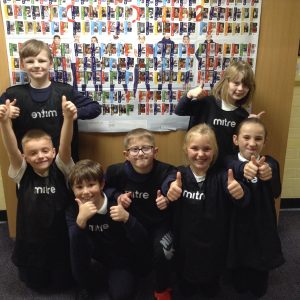 We did it! Many thanks to the  parents, pupils and staff who helped us fill our Aldi sticker chart. We have collected the magic '300' to allow us to claim a free sports kit for our school. We are also in with a chance to win £20,000, so keep your fingers crossed. Stickers are continuing to come in so we are starting to fill a second chart. Let's hope we can collect enough for a second- your continued support is much appreciated. Stickers will remain available up until the beginning of November so there is still plenty of time.
Year 5 Rugby Tournament
Year 5 had a brilliant time at Boldon School this morning whilst taking part in the annual rugby festival. We didn't come home with a medal this time but the sun was shining and it was exciting to watch the teams working together and building upon their strengths in the previous match.  Well done Hedworth Lane.
Year 3 PE
Year 3 have been working hard in their PE lessons to develop their gymnastics skills. Mrs Hall- a PE teacher from Boldon School- works with four of our KS2 classes each week.
Year 1 Tennis Festival
There was quite a 'racquet' at Boldon School this week when 41 Y1 children visited to practise their tennis skills. Following 6 weeks of coaching from Boldon Tennis Club the children in Mrs Silvanus' and Mr Graham's class enjoyed a festival of tennis fun. Everyone had a great time and came away with certificates and medals.
Year 4 Football Festival
This January, Y4s got a taste of league 1 football following a festival at the Beacon of Light. Whilst all the matches were friendlies and no scores were kept, the lads remembered every result and goal – as they won them all. They're all looking forward to trying out for the school team later this year – and the Y5s will have to be on top form to stop them.
Year 5 Dodgeball Festival
We've only gone and done it again!
Year 5 entered three teams into this year's dodgeball festival at Boldon School. Team B and C came a respectable third but Team A went undefeated on the day to become the champions of the tournament. This success is a repeat from last year proving how seriously we take our dodgeball here at Hedworth Lane. Well done to all of the teams taking part. It was great to see everyone working together successfully. What a great event!
Girls' Football Festival at the Beacon of Light
On January 29th, the girls' football team attended a friendly tournament with 4 other teams from across the region. The girls played really well and were undefeated all morning. They won 8 matches and drew 2. Amazing stuff! There was great defending, superb goalkeeping skills and goals from several of the players: Miah, Madeleine, Olivia and Neve.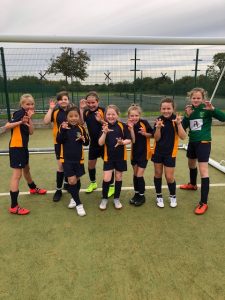 A special shout-out to Olivia who was scouted for a try-out at the Beacon. Well done!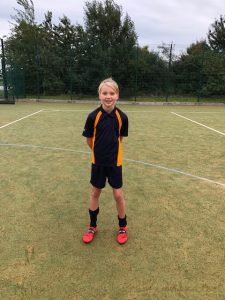 Year 4 MultiSkills
On 13th February, Year 4 visited Boldon CA to take part in a carousel of competitive multi-skills activities including long jump, hockey dribbling and target throwing. Although none of our teams won overall, a great time was had by everyone in the year group. Behaviour was fantastic-as always!