On the Road 2 Recovery!
Hedworth Lane has been awarded the School of Excellence Award through the Road 2 Recovery Mark from South Tyneside Sports Partnership. Despite the COVID-19 Pandemic the school and the pupils have worked hard to ensure a full and varied PE Curriculum.
Meet our new SSOC-School Sports Organising Crew!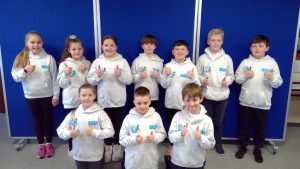 Easter Fitness Challenges
Challenge 1 – Daily Challenge
Check out our challenges which you can have a go at daily over the Easter holiday. There are 14 to complete. Click on the thumbnail below to see a full size version of the picture.
Challenge 2 – Personal challenge
OR…why don't you check out our daily personal challenge. The idea is that you repeat the set of 5 exercises each day and record your results. Hopefully you will see an improvement! Click on the thumbnail below to see a full size version of the picture.
Challenge Demos
Check out the following videos which demonstrate some of the trickier challenges
KS2 Footy Challenge
The children in KS2 completed a series of football skills challenges this May as part of a Sports Partnership initiative called 'Project Re-imagine'
Take a look at the following slides to get an idea of the challenge.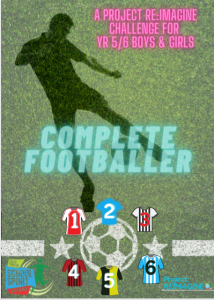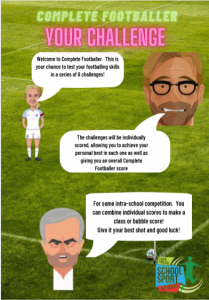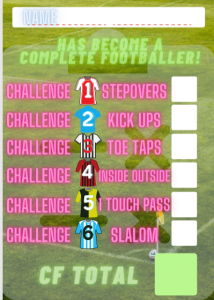 Aman, one of our specialist coaches, came in and delivered the session. Each pupil took part in the 6 challenges. They partnered up and counted each other's scores and recorded on their sheet. There were prizes for the best overall performance in each class and for a child who displayed a great attitude/effort. Everyone seemed to have a great time! Well done KS2!
Have a look at the photos from each class.
Class 1
Class 2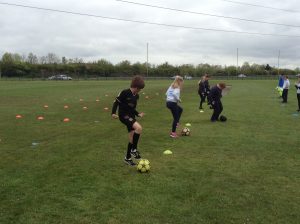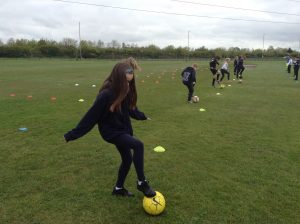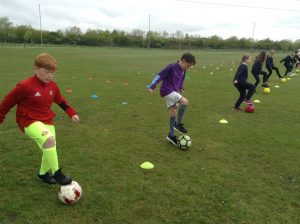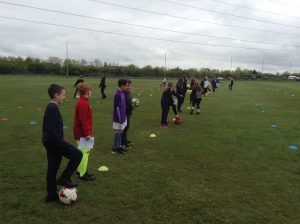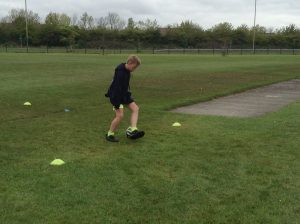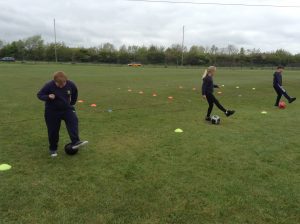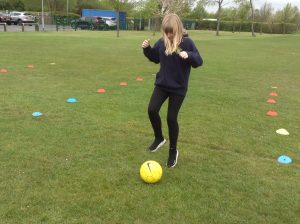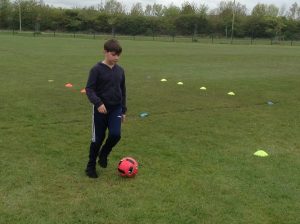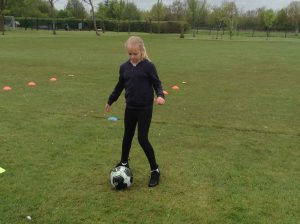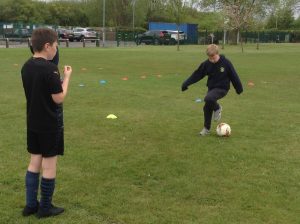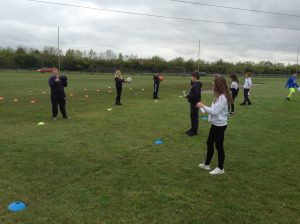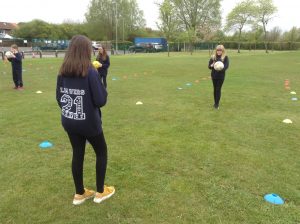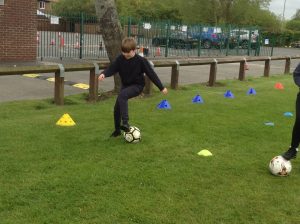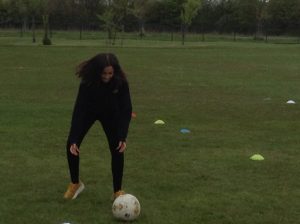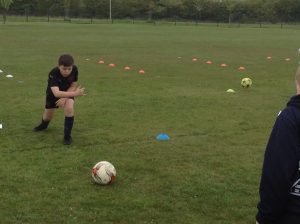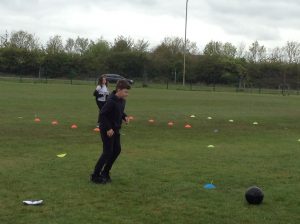 Class 3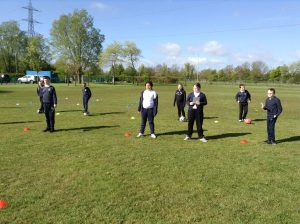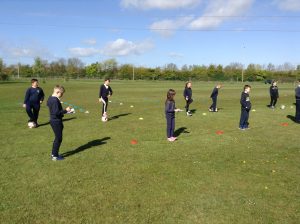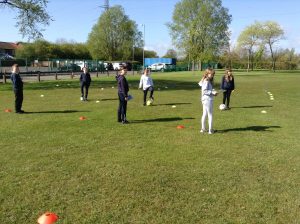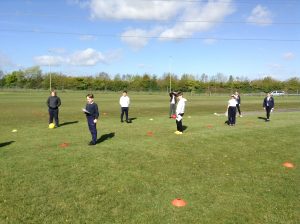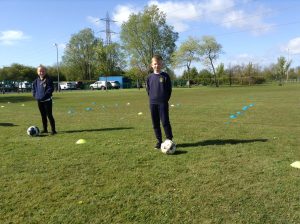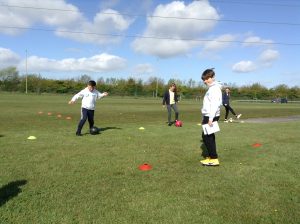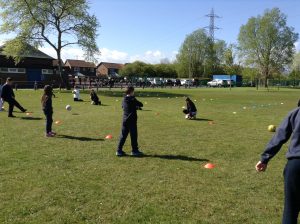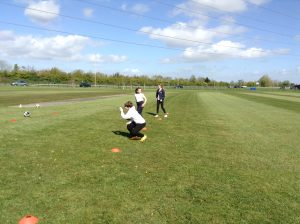 Class 4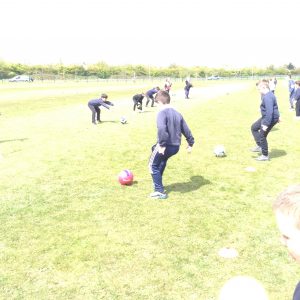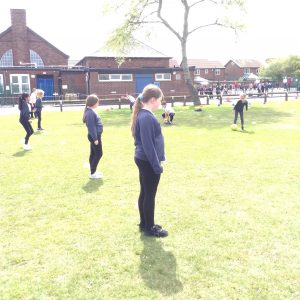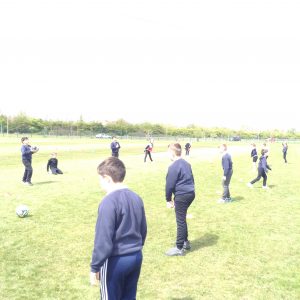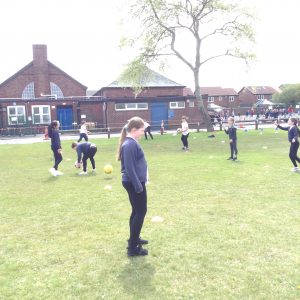 Class 5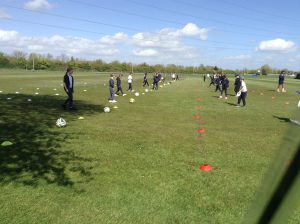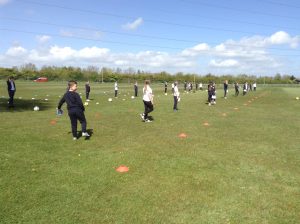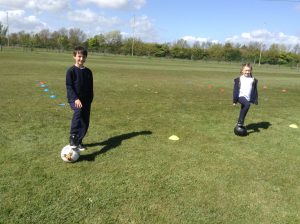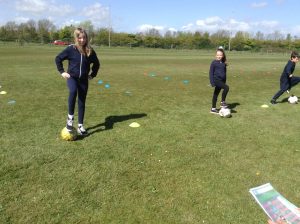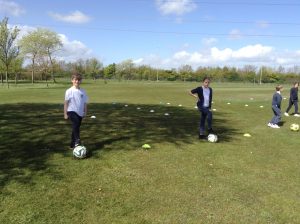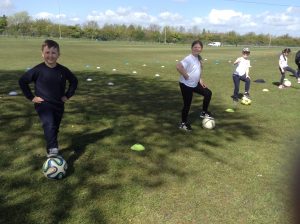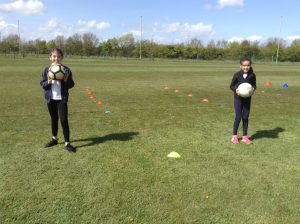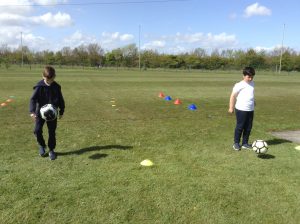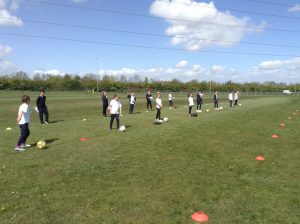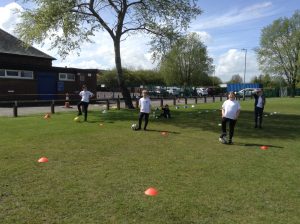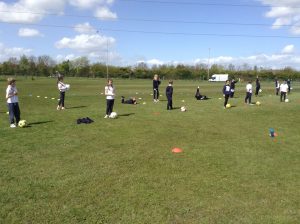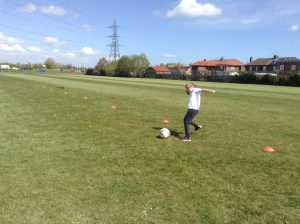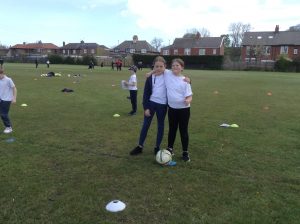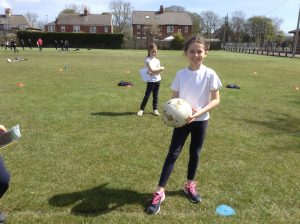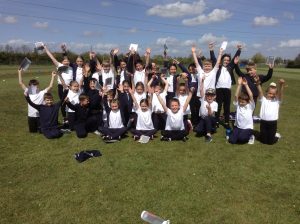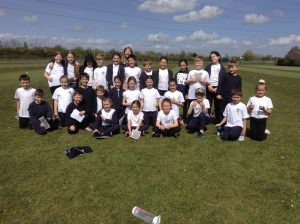 Class 6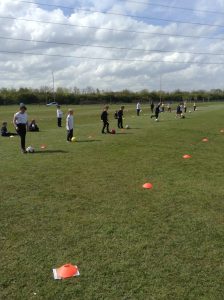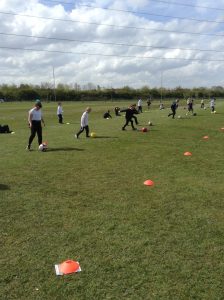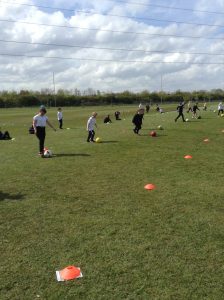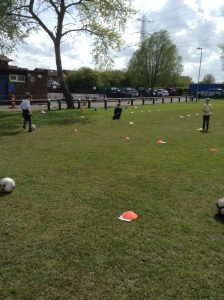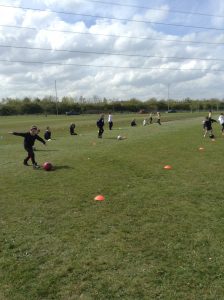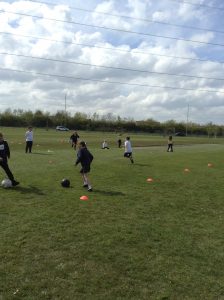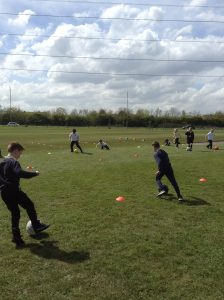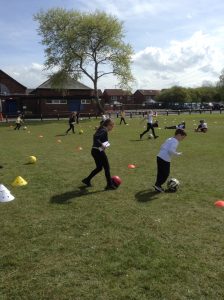 EYFS Urban Factory Taster Session
On Tuesday May 11th, EYFS visited the Urban Factory in Hebburn and took part in a range of activities.
The 
Urban
Factory
 is a bespoke training facility offering Cheerleading, Gymnastics and Parkour programmes. It is one of the largest of its kind in the UK and the first in the North East.
• Full 9 panel competition standard cheerleading sprung floor.
• 7 panel sprung gymnastic floor
• 6 panel matted floor area
• 2 tumble tracks
• A bespoke and purpose built free running park.
• Soft Play / Early Years Equipment
• A wide range of gymnastics equipment and training aids.
The children took part in a carousel of activities to help them with their balance and coordination- but most of all to have a bit of fun!! Lots of the children were really excited about going on the bus too as this was their first school trip ever!!
Well done everyone- see the photos below.
Year 4 Tennis Festival
8 lucky year 4 children had the chance to take part in a competitive tennis tournament on Friday 14th May. It was great to get back to interschool competitions. The children did really well and they had a lot of fun. Unfortunately we placed last out of the 5 schools who attended, but it's not the winning it's the taking part that counts I always say!!
Have a look at the photos…