Welcome to Hedworth Lane Sports 2021-2022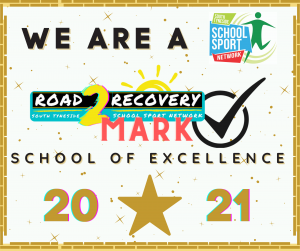 Well done to all of the pupils and staff at Hedworth Lane Primary School for achieving a 'School of Excellence' status from South Tyneside School Sports Network for 2021. We were awarded this certification for continuing to provide a range of sporting opportunities for our children during what have been very tricky times! Hedworth Lane endeavoured to place PE, school sport and physical activity at the heart of their recovery curriculum during last summer term! Amazing stuff!
Meet our Sports Council
SSOC 2021_2022
It was decided this year, that the School Sports Organising Crew chosen from Year 5 last year would continue in their role this year whilst in Year 6. Last year, the children were not able to enjoy their role to its full potential due to COVID restrictions but hopefully, this year, that will be remedied. They have 5 tasks which they must complete across the school year, with the help of the PE lead, to achieve 5-star status. Good luck guys!
SSOC Launch Event
On January 21st the SSO Crew attended a launch event at Temple Park. They took part in a range of activities to develop their leadership, communication and resilience. They also had a lot of fun!
Football
This year we have both a girls' and a boys' football team. The girls are taking part in the Girls CVL and fixtures began in the Autumn Term. The boys are part of the Newton League, taking on teams in the local area: East Boldon, West Boldon, Biddick Hall and Hedworthfield. Supported by our coach, Amandeep Atkar, we wish them the best of luck this year.
Boys' Fixtures-Autumn Term Results
18/10/21 Hedworth Lane 8 – 2 Hedworthfield
18/10/21 Hedworth Lane 7 -1 West Boldon
11/10/21   Biddick Hall Juniors 3 – 2 Hedworth Lane
11/10/21 East Boldon 2 – 2  Hedworth Lane
At the end of the Autumn Term fixtures, Hedworth Lane stand top of this league on 7 points. Come on Hedworth Lane!!
Girls' Fixtures – Autumn Term Results
Due to COVID, the first set of matches that the girls played ended up being friendlies. The following results are from their matchday in November.
16/11/21 Simonside 0 – 0 Hedworth Lane
16/11/21 Hebburn Lakes 3 – 0 Hedworth Lane
16/11/21 Harton A 1 – 0 Hedworth Lane
Aman, our coach, reported that the girls played extremely well for being such a new team. They have been practising really hard in their training sessions in the Autumn term so we wish them well for their upcoming fixtures in February.
Archery Taster Day – SportsCool
The children in KS2 had a fantastic day in November, trying out the exciting sport of archery. Joe, from a company from SportsCool, led the taster sessions. See the pictures below to see the children in action. We are hoping to run an archery after school club in the new year.
Year 4 Football Tournament
Miss Jago's class attended a Football festival in November. The class were very successful and one of the teams won the event. A great time was had by all. Thanks to Boldon School for hosting.
Class 3 Tag Rugby
Miss Watson's class took part in a tag rugby festival in October at Boldon School. They enjoyed putting the skills learnt in their coaching sessions into practise.
EYFS Visit to The Urban Factory
The children in Early Years visited The Urban Factory in December to take part in a coordination challenge. This was the first visit the children have been on and they thoroughly enjoyed getting out and about!
KS2 Football Tournament
All of KS2 took part in an intra footy tournament in December. Our SSOC helped Aman to organise the teams and referee matches. The children tried really hard in their teams. It was great to see the children competing in sports and having fun. Thanks to all of the staff who helped support this event. See the photos below.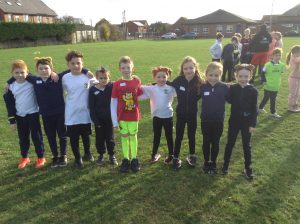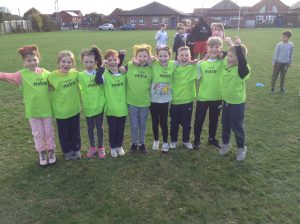 Class 3 Dodgeball Competition
The children from Year 5 took part in a dodgeball festival at Boldon School in January. They were very successful and one of our teams were joint winners! Well done!
Boys' Fixtures-Spring Term/End of the League Results
After the last fixture on Monday 21st March, Hedworth Lane finished 3rd in their league. Only the top team went through to the final which will be played in the Summer Term. Well done to the boys for all of their efforts. A special mention goes to Oliver Hart for being our 'Star Footballer' of the season!
Girls' Fixtures-Spring Term/End of the League Results
After the last fixture on Wednesday 6th April, Hedworth Lane finished 3rd in their league. Well done to the girls for all of their efforts. Their progress over the year has been amazing. A special mention goes to Lily Dean and Eden Blackburn for being our 'Star Footballers' of the season!
Sports Slam!
The pupils in Year 5 and 6 sampled a range of sports skills on Thursday 19th May. Sports Slam is a new way of introducing children to sports they may not have played before.
Click this link to find out more…https://www.sportstartshere.com/events/sports-slam/
The children had a great time and we are planning on running the activity again in Summer 2. See the photos below of the children discovering new skills and sports.
The children earned their stickers in their Sports Slam passport. Well done everyone!
They will be having a go at designing their own sports for a competition ran by Sports Direct. Watch this space for some of the best entries.