Get Active & Be Healthy!
Hedworth Lane School is committed to encouraging pupils to raise their activity levels, think about what they are eating, use sustainable transport and in doing so, get active and stay healthy.
Walk to School Week
Every year we take part in two €˜Walk to School€™ weeks. We encourage children to become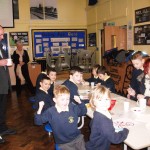 active when travelling to school. We hand out a range of stickers and prizes for children who make the effort to walk to school.
Change4Life Activity Club
Change4Life Sports Club is an innovative programme to encourage less active children to do physical activity and engage in school sport. It seeks to instil the confidence and competence in children to begin a positive, sustained interest in physical activity and sport. Six children act as sports leaders and are trained to run small sporting activities at break and lunch times. From a survey of activity levels, taken by the whole cohort, we identify a group of up to 30 less active children. These children take part in small games in these sessions and thoroughly enjoy the activities.
Please see: hedworthlaneprimary.co.uk/change4life/
Activity Steps Challenge
Our Y3 and Y4 children are issued a challenge to walk 15,000 steps each day. In the summer term the children are each given a pedometer and results are collated by the local authority through a website which is accessed by the class teacher. The children are motivated to reach the 15,000 step challenge each day and enjoy the interactivity of using the website to see how they were fairing with other children from different schools in the local area. By the end of the 100 days in 2015 we were delighted to be in the top 10 schools.
Jamie Oliver Healthy Eating Classes
As part of our link to Sunderland Association Football Club, we run a healthy cooking club. We target up to 10 children who would be accompanied by an appropriate adult (usually a parent or carer) to make tasty and healthy food for 2 hours per week for 10 weeks. All ingredients are provided. Children are also taught the benefits of healthy eating.
Please see: hedworthlaneprimary.co.uk/jamie-oliver
Biking Club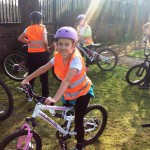 Working with SUSTRANS we run an active biking club. From fun activities such as Bikers€™ Breakfasts and Bling your Bike, to safety through our free repairs club €˜Dr Bike€™ to getting children active by running a small cycling club. The club runs in the summer months and involves a weekly bike ride of 120 minutes around the local area. Children are encouraged from reception to be active on their bikes through our free Balance Bike Club for young or less confident riders.
The Big Pedal
We are also involved in the Big Pedal, a national scheme, where the school competes nationally to increase the usage of bikes and scooters for journeys to and from school. In 2015 our school came 4th in South Tyneside for number of journeys to and from school made on bikes and scooter.
Please See: hedworthlaneprimary.co.uk/category/all-news/
Doctor Bike
Dr Bike is a regular visitor to our school. If you would like Dr Bike (aka Peter Gulbrandsen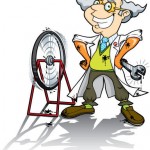 from SUSTRANS) to fix your bike or even give it a health check, look out for the next time he will be in school advertised in our newsletters. You can find out more about Dr Bike, and print out a 'fix my bike label' here.