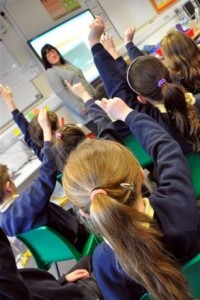 Our school is a family school with strong community values. Hedworth Lane Primary School has served the people of our locality since 1913. In a secure and stimulating learning environment, high standards and expectations are set by teachers and children alike, thus enabling every child to reach their potential.
An innovative and motivated staff bring a diversity of experience to the delivery of a curriculum in which basic skills are developed in purposeful, enterprising contexts. We aim to provide a broad, balanced and creative curriculum which inspires, motivates and challenges each child.
Children are expected to respect and value staff, parents and peers and to develop their own self-respect and self esteem.
At Hedworth Lane we firmly believe in preparing children for Life in Modern Britain. We will foster positive relationships, tolerance of the views and beliefs of others, an understanding of the rule of law and democratic values as well as share the rich tapestry of culture and history that exists within the United Kingdom.
At Hedworth Lane Primary School, partnerships with parents are very important to us, our €˜open door policy€™ ensures that parents feel as welcome in our school as their children do. The roles played by staff and parents, in providing a unique, caring and supportive environment for our children, are appreciated by all.
EQUALITY OF OPPORTUNITY
(Equality Act 2010)
The Governing Body have set equality objectives in accordance with the Act. These are:
To narrow the gap in performance between genders.
To narrow the disadvantage gap.
To increase pupil understanding of the United Kingdom as a multicultural society.
These are reviewed every four years.