World Book Day 2018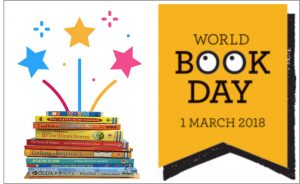 Due to the 'Beast from the East' striking South Tyneside last week, Hedworth Lane was forced to reschedule World Book Day from March 1st to Friday the 8th March.
Children from across the school dressed up to celebrate their favourite stories and book characters. World Book Day encourages a love for reading and gives the children a chance to experience a range of fun activities linked to stories and ideas from across the world.
From London to the U.S.A….
As we are currently working towards gaining our full International Award, we decided to link our global theme to our English curriculum. All classes chose a text which had a theme relating to places, people and cultures from around the globe or other locations.
EYFS – Rumble in the Jungle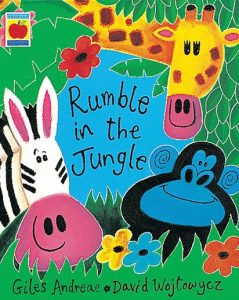 They looked at the story 'Rumble in the Jungle'.  Children talked about the different animals in the book.  They thought about where they live and why we don't see them all in our country.  Some children wrote about the animals and some wrote clues so we could guess which animal they were describing.
Examples of Work
Years 1 and 2 – The Rainbow Bear
As part of World Book Day, Y1 and Y2 studied "Rainbow Bear"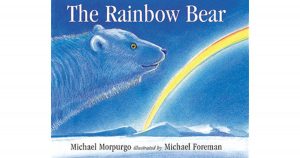 This story centres around a polar bear who wants to be more colourful. It is only when he takes on all the colours of the rainbow that he appreciates that being a white snow bear has distinct advantages.
Children then used fact books to learn about the Arctic and learned about the difference between the Arctic and their own locality. They wrote some facts about bears and the arctic into their topic books. See examples of their work below.
Years 3 and 4 – Flotsam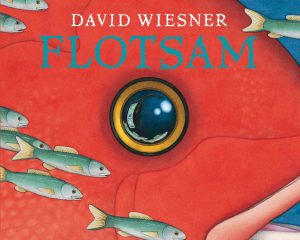 As part of our World book celebrations, Lower Key Stage 2 completed some work on the book Flotsam by David Weisner. The children collected their own flotsam from the beach and worked together to decorate a frame. They then had the opportunity to research and draw a famous seaside landmark of their choice. There were some fantastic drawings and South Shield's Conversation Piece by Juan Muñoz's even made an entry as a famous landmark!
Year 3 Get weaving and design their own Sea Creatures
Flotsam Frames in Year 4
Years 5 and 6 – Digital Literacy – Day of the Dead
Years 5 and 6 used digital literacy from a website called LiteracyShed to study a festival from another culture.
Day of the Dead (Spanish: Día de Muertos) is a Mexican holiday celebrated throughout Mexico, in particular the Central and South regions, and by people of Mexican ancestry living in other places, especially the United States. It is acknowledged internationally in many other cultures. The multi-day holiday focuses on gatherings of family and friends to pray for and remember friends and family members who have died, and help support their spiritual journey.
The children watched a short non-fiction film which showed them what the 'Day of the Dead' celebrations might look like.
They then looked at a short animation of a little girl who has lost her mother. The films shows her feelings about the festival change during her experiences in the film.
The children were asked to use emotive language to describe the thoughts and feelings of a character during this unusual event. The students then created 'wordles'* using the computer with the vocabulary they had created.
Wordles
Setting Descriptions
The children used expanded noun phrases to write descriptions of town celebrating 'Day of the Dead' festivities. They were asked to use their senses to describe what they might see, hear, feel, taste or smell. See some examples below:
The children also created their own skull designs. Skulls are a big symbol from the celebrations.
Day of the Dead Mask Designs
The day was a great success and we hope to continue our global theme in future World Book Days.
*A wordle is a visual depiction of the words contained in a piece of text, as exemplified within the citation above. Generated by a web-based tool of the same name, a wordle is created by manipulating the words of an input text and arranging them into a kind of graphic.