Year 1 & 2 Art Curriculum 
Mrs McLane and Mrs Gallagher delivers 2 hours of Art each week to 3 Year 1 & 2 classes. The following topics are delivered over a 2 year cycle: 'Crockery designs', 'The Art of Mexico', 'Natural Sculptures', 'Photomontage' and 'Peeling away the layers (observational drawing)'. In each topic, children research appropriate artists, demonstrate a range of techniques and practise different skills before producing a final piece. Children's work is  very proudly displayed around the school on wall displays or in glass cabinets.
Arts Award Discover
This term Year 1 and 2 are working towards achieving their Arts Award Discover. The Arts Award journey consists of children collecting evidence in an individual arts logs of their experiences participating in arts activities, researching artists and their work and sharing their arts discoveries.
Keep an eye out for pictures of our Arts Award journey here on our news page.
Researching Famous Artists
This week Year 1 and 2 children have been researching the famous artist Giuseppe Arcimboldo. The children have been looking at different examples of his art and identifying the different fruits within his paintings.
Investigating Texture, Patterns and Lines
The children used wax crayons and tracing paper to make rubbings. They found different objects and surfaces to create texture, patterns and lines.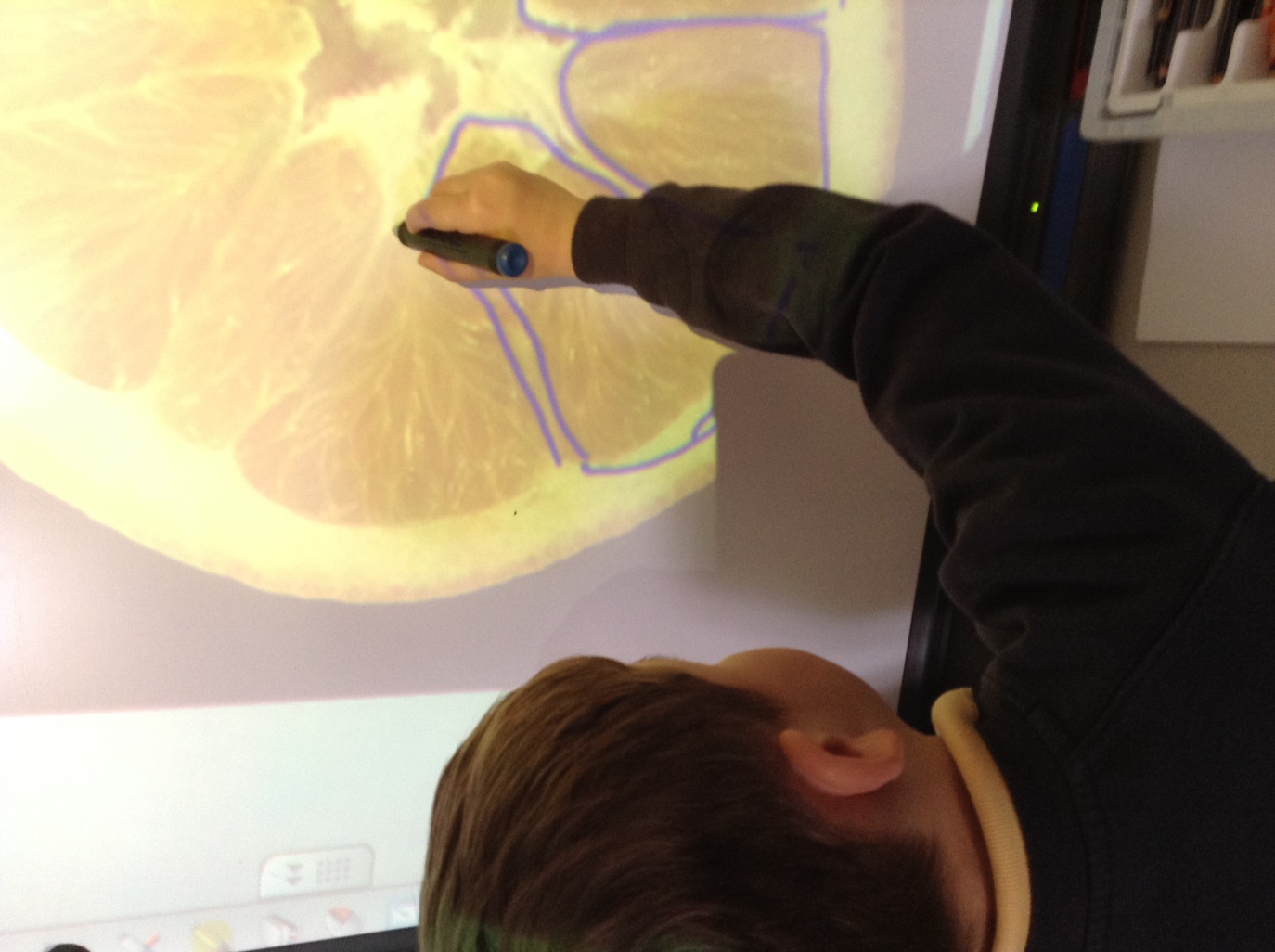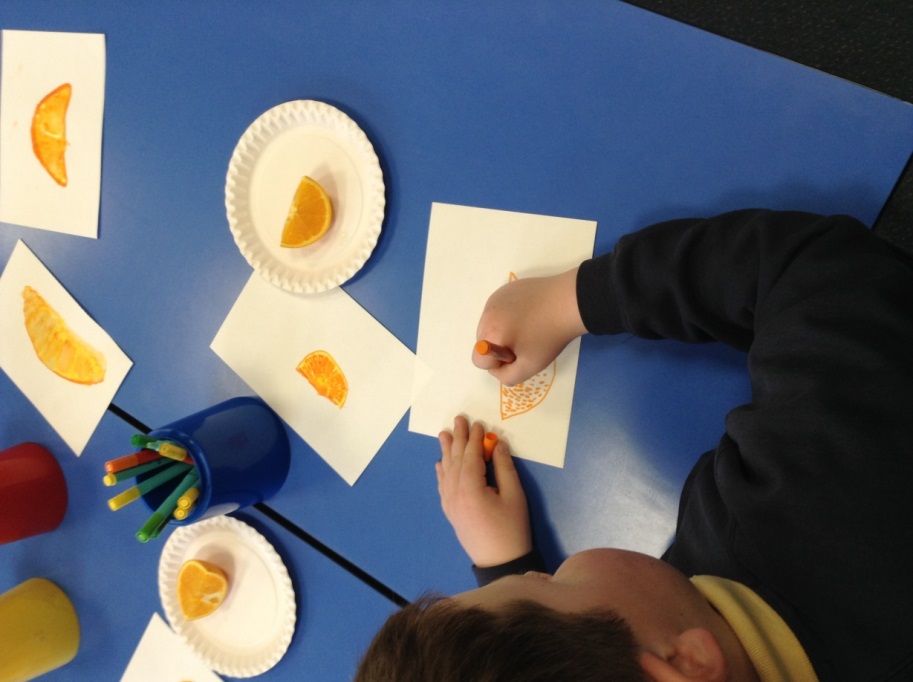 The whiteboard was helpful to clearly see the colours, lines and shapes of a slice of orange.  It was fun following the lines and removing the image which left a wonderful orange drawing.
Observational Drawings
Observational drawings and painting were made of oranges. The children used a variety of papers and drawing equipment.  They looked carefully at the lines, shapes and colours in the oranges and created them in their own drawings.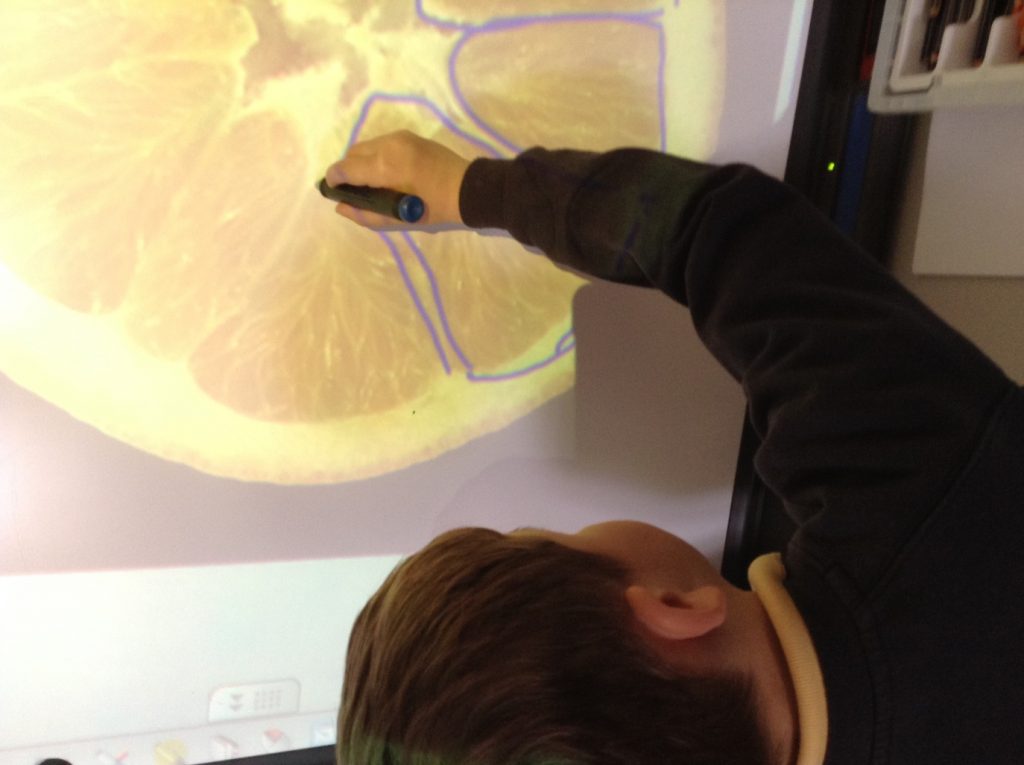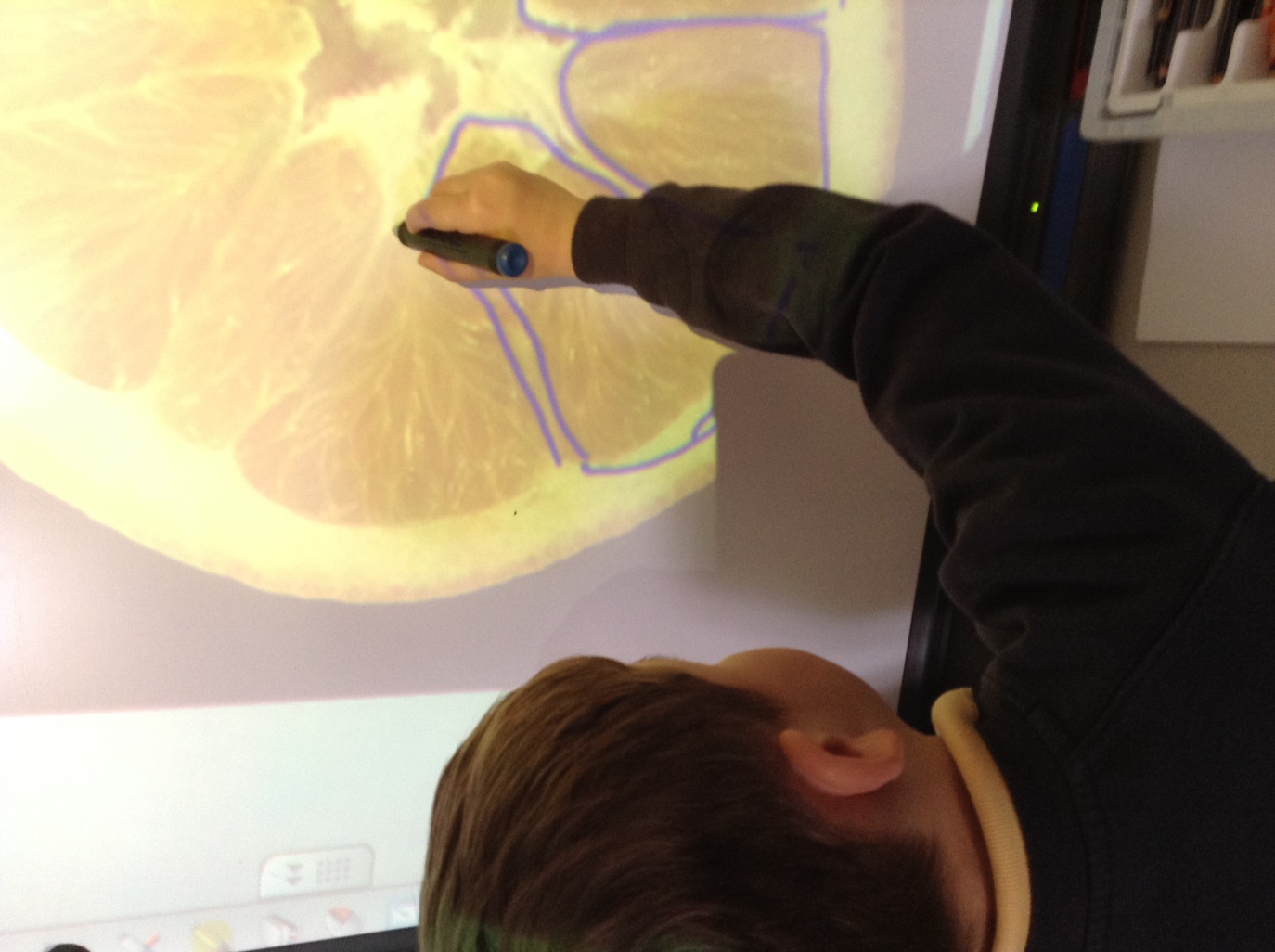 Photographs of oranges helped the children to see enlarged shapes and lines inside the orange.  They enjoyed using the sketching pencils and made detailed drawings.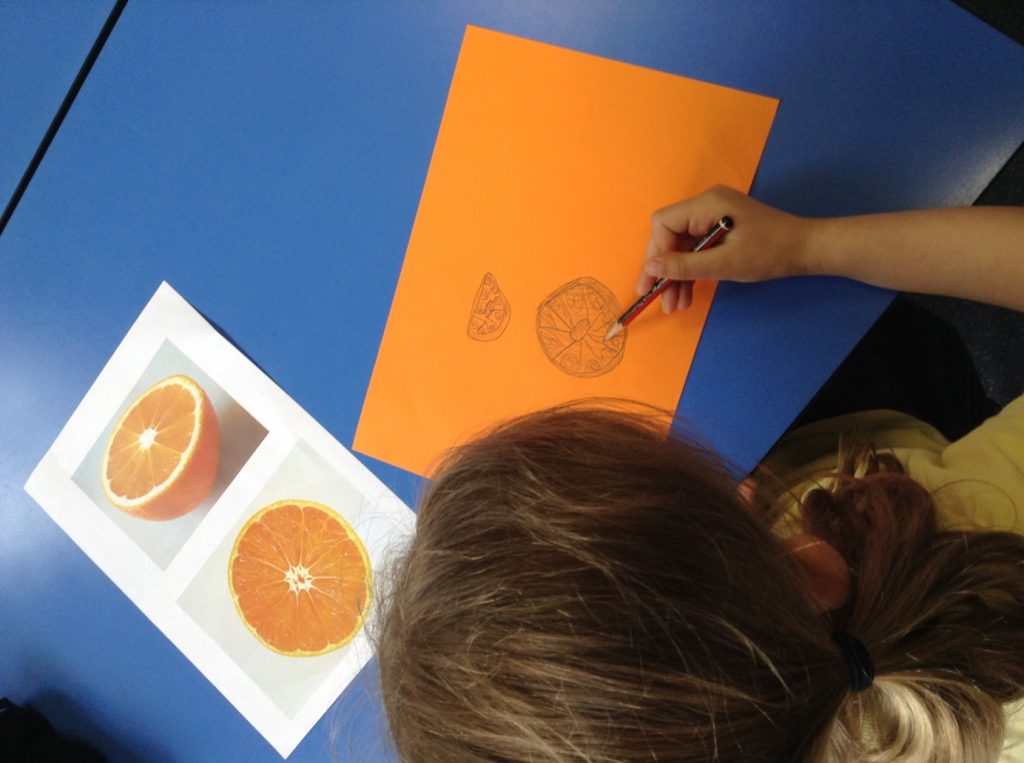 Paper Fruit Collage
Paper fruit collage shapes were used to practise making fruit portraits.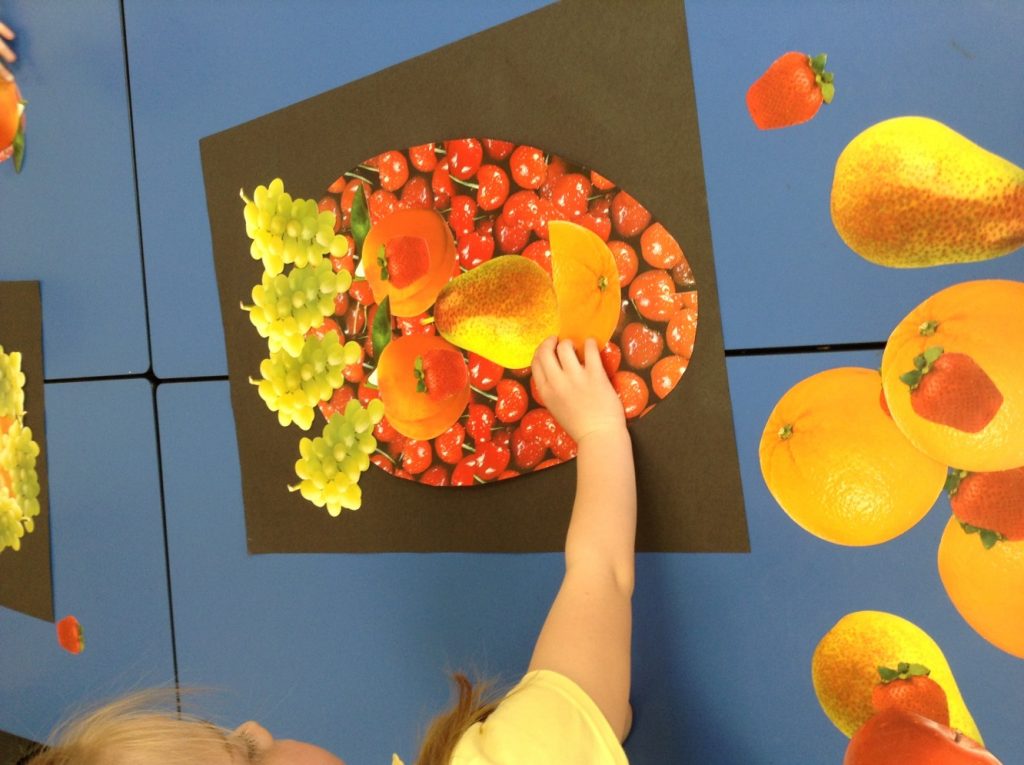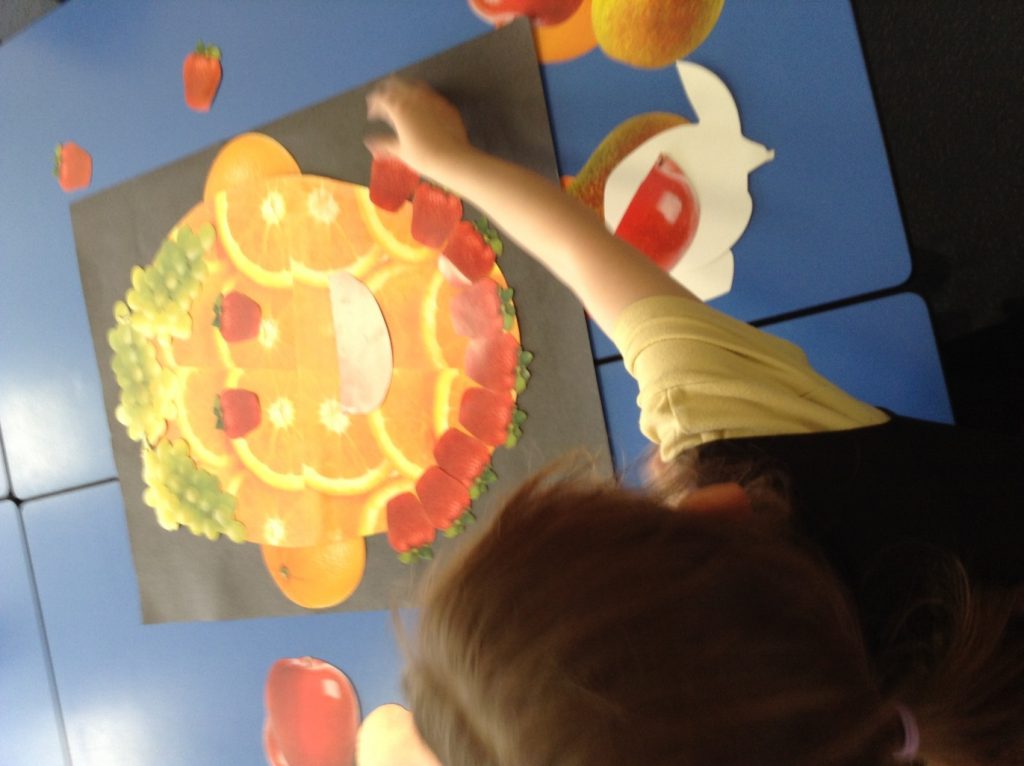 Final Piece
Children used their chosen fruits and arranged them carefully to create their final fruit portrait.