We love to grow
As part of British Science Week 2022, Year 1 and 2 have been investigating how things grow. They planted a variety of seeds including cress and sunflower and after plenty of waiting, watching and watering… just look at our results below !
Investigating using our senses
Year 1 have been learning about their senses. They had great fun investigating materials using their sense of touch.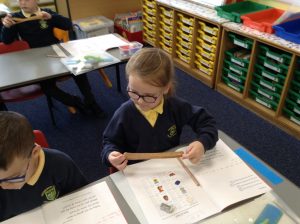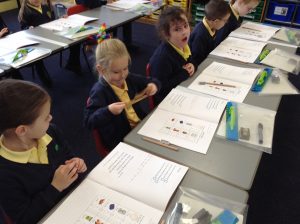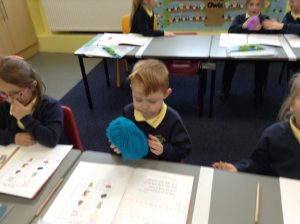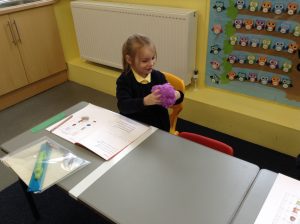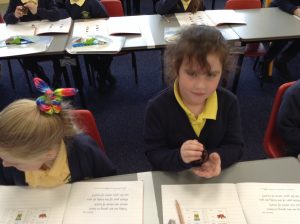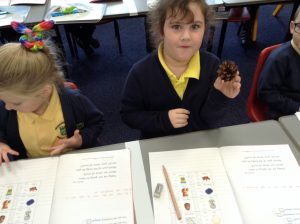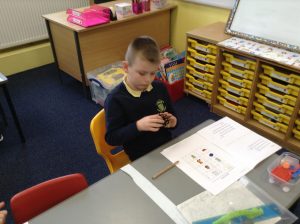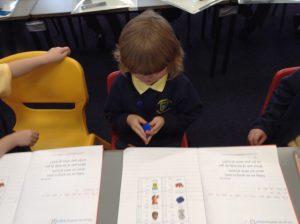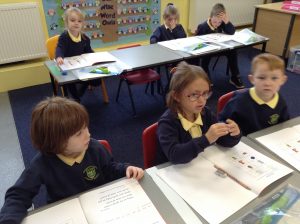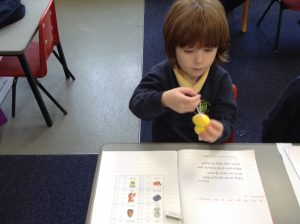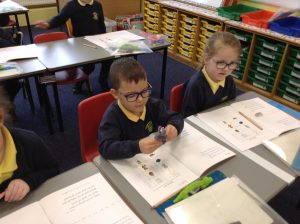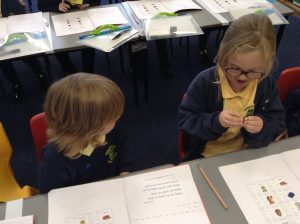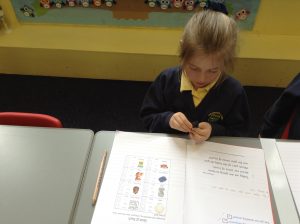 …..And an even better time using their sense of taste in the crisp test!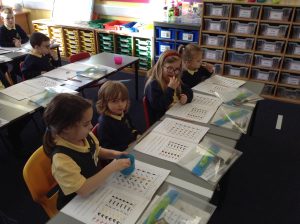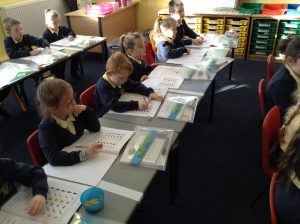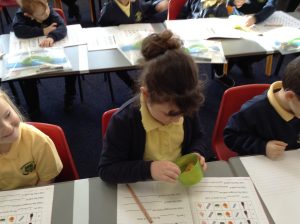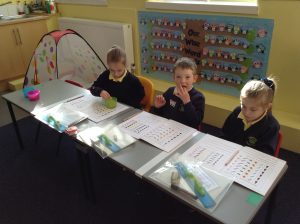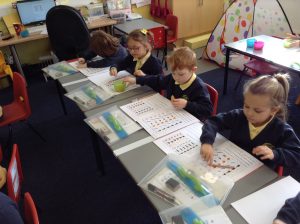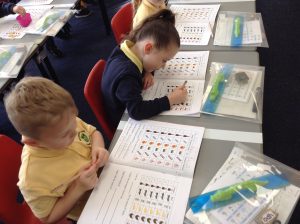 Materials
Class 8 and 9 investigated which material would make the best spoon after learning about the properties of different materials in their science lessons.
They found that the metal spoon was the best and had some good reasons; "it doesn't break easily" and  "the soup doesn't spill" whereas the paper spoon received the worst marks, "mine's broken" and "it doesn't hold any soup"
They wrote up a full investigation in their books with a prediction and fair test statement.
Materials
We were investigating which material would make the best puppy pad.  We tried different materials and found out that the best one was the cotton wool because it was the most absorbent.
Thermometers
The children have been using the thermometers to record the temperatures in different parts of the school at different times of the day.
Explosive Experiments
Angela, Katie and Connor came to work with us to make toothpaste for Rudolph and coloured snow.  We had a great time using the syringes and watching the reactions.
Senses
Year 1 and 2 had a great time using their senses.  They had to smell different pots and taste crisps.  They were really good at guessing the flavours.